Factors to Consider When Buying a TV Cabinet
If you are looking to buying a TV cabinet, there are a few factors you need to consider before you buy it. These factors include its Placement in the room, the type of cabinet you want, its Functionality, and the Accessories you should buy. In addition, you need to think about your budget.
Placement of a TV cabinet
In order to choose the best place to mount your television, it is important to consider the layout of your room. For instance, if you have a large window on one wall, you will need to place your TV far away from the window, or at an angle. In addition, the placement of your TV cabinet should be at eye level, so you don't have to crane your neck to look at it. Once you've selected the placement for your TV, you'll need to consider other items you want to place around it. For instance, if your TV is wall-mounted, you'll need to leave space around it to put the cable and other accessories. You might also want to consider placing a bookcase if you have the room.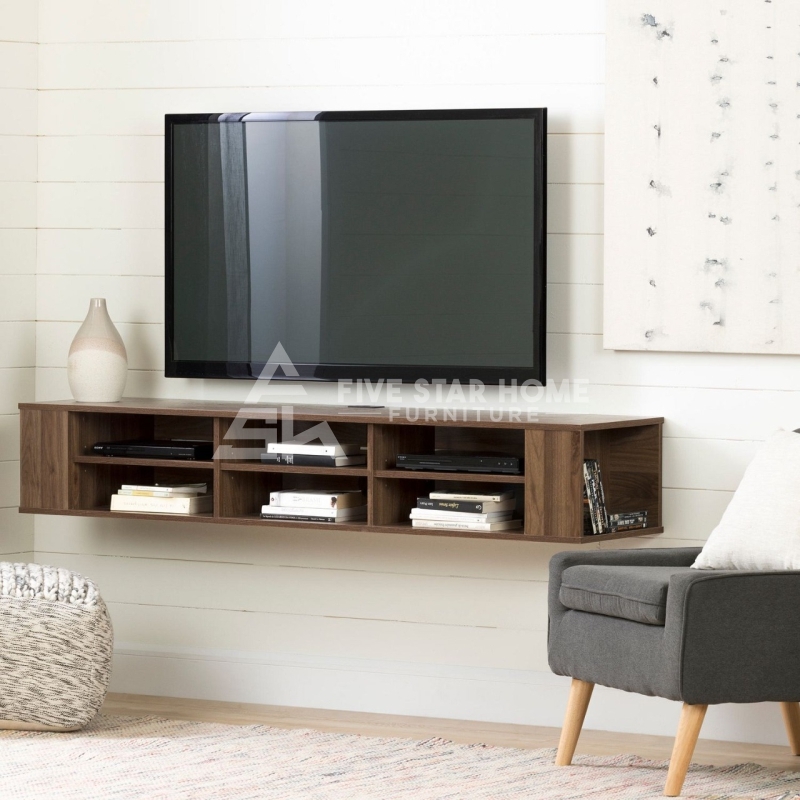 Another way to place your television is on a stand, rather than on a table. A stand on a slim console table will make use of the wall space in a small room. It should be at an angle that allows everyone to watch the television. However, if your living room is large and sociable, you may want to place your TV near the coffee table. Another way to hide a television is to place it in an armoire or a cabinet. It's important to select a tv cabinet has that a place for cables and is easy to open and close. You can also place it on a shelf, surrounded by books, objects, and black frames. The placement of your TV can also affect its performance. Try not to put it too high above a fireplace or in a bathroom. A simple shuffle in seating positions or an adjustment in pedestal placement can make a big difference in the quality of the picture. This can also free up space for other items, such as books and plants.
Types of TV cabinets
There are various types of TV cabinets available on the market. Some of these have a glass or chipboard surfaces, while others are made of wood. Wooden TV cabinets are favored by many homeowners as they are durable and can blend into any type of interior design. These cabinets can also be found in various shades and designs. Nevertheless, if you want to get the best look for your TV, then you need to choose the type based on the parameters of your TV screen.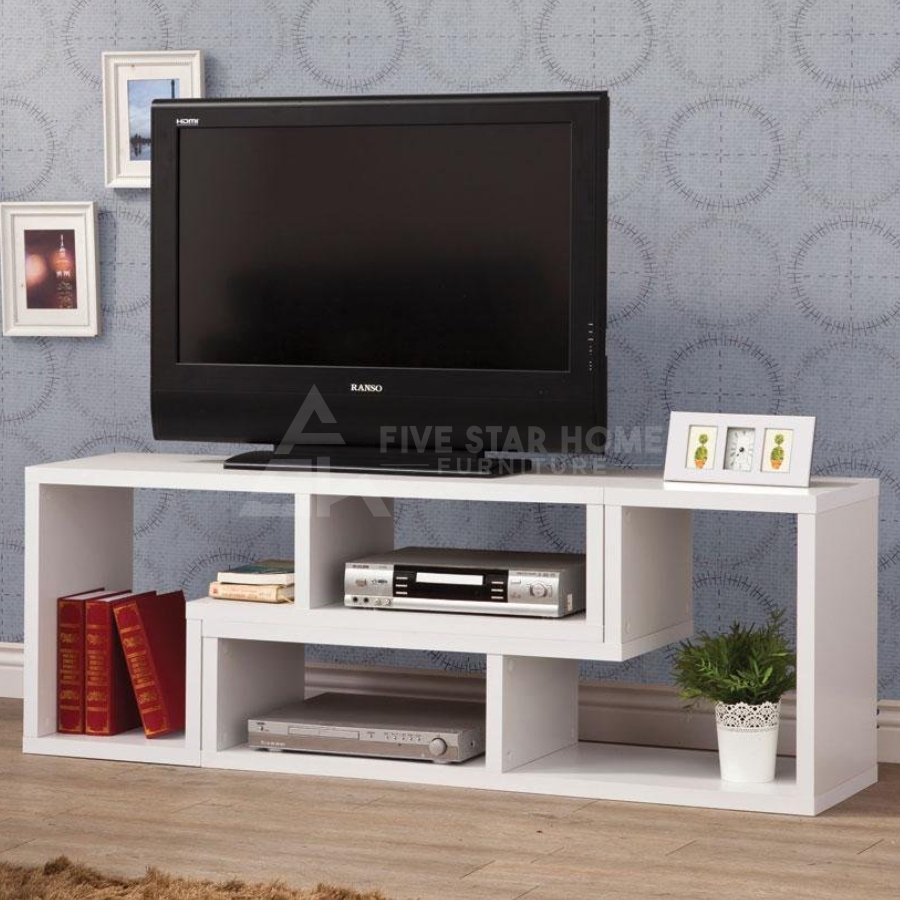 The style of your television cabinet should match the style of your living room. A typical living room has a TV cabinet, which serves as a backdrop to a wall-mounted television. These cabinets can be custom-made as per the needs of the homeowner. For large living rooms, it is ideal to install a multifunctional entertainment unit. These units come with many features including an integrated sound system, digital players, and ample storage space. Besides that, the design should enable quick and convenient connection of these gadgets.
In addition to the style of the TV cabinet, its materials should match the interior of your home. Glass-door cabinets give an elegant look, while wooden cabinets go well with wooden interiors. Light-colored wood cabinets are also preferred as they blend in with most types of furniture. Ensure that the back side of the cabinet includes space for wiring. Storage is another important consideration when choosing a TV cabinet, but online furniture stores in Dubai give this facility you add storage to your tv unit. You should look for a unit that is big enough for your TV and not cluttered or crowded. You should also consider the size of the unit, as well as the size of the room. Furthermore, the material of the cabinet should be durable and easy to clean.
TV cabinet height should be adjusted according to the size of your television. To determine the correct height for your TV, you can multiply the screen's diameter by 1.67 inches. You can also measure your eye level and measure the distance from the floor. The height of the unit should be 0.22 inches above this level.
The functionality of a TV cabinet
TV cabinets come in different designs and sizes. Some are purely storage solutions, while others have several purposes. For example, you can use them to organize your living room. In addition, they can be used as design objects, too. For instance, some TV cabinets have sliding doors, which make them easier to place in a small space. Another important function of a TV cabinet is to display decorative items. Television can be bulky and take up valuable floor space, which can make it difficult to decorate around it. Adding decorative items on either side of the television can create a balanced look. Make sure to select items that are similar in height. You can even place trays that hold small items.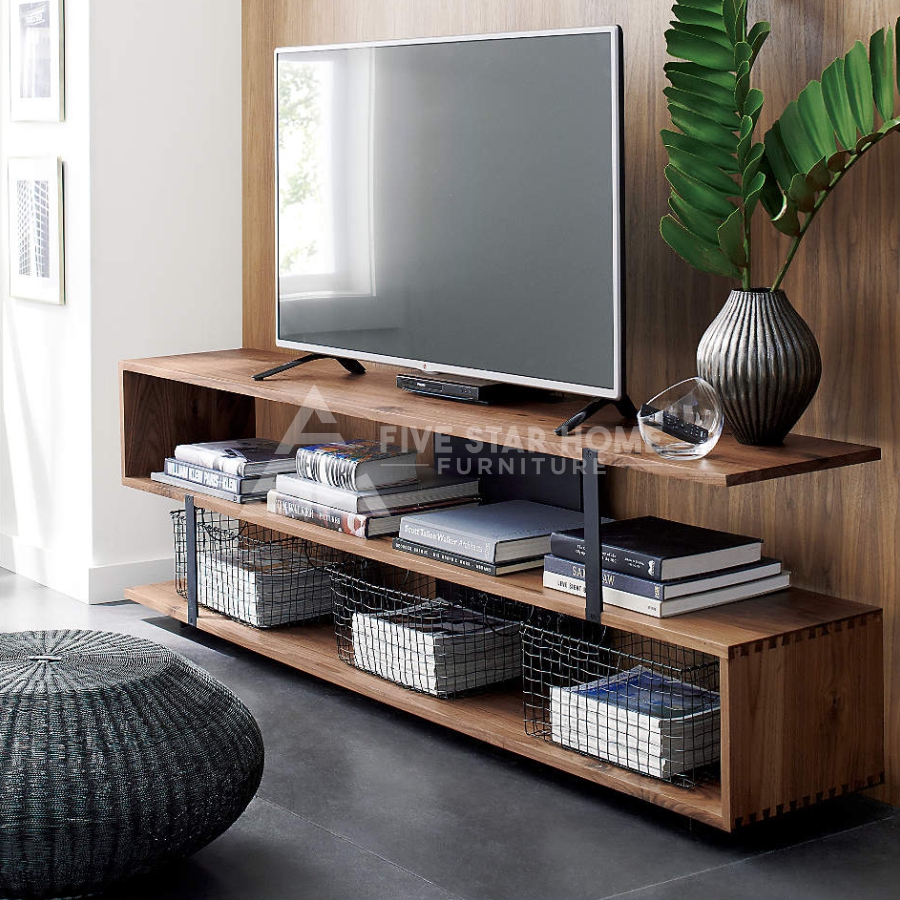 Besides being functional, a TV cabinet is also attractive. Most of these cabinets come with open shelves, which allow you to store accessories. They can also be used as an accent in the living room. This can be useful if you want to divert attention from the television. Decorative items such as lamps can be placed on either side of the TV Units to serve as a distraction. Modern-style Scandinavian TV cabinets embrace the 'less is more philosophy. This style combines neutral color palettes and light wood. Alternatively, you can choose an industrial-style unit with generous storage space and sleek, refined edges. Modern-style TV cabinets can be found in a variety of shapes and sizes and are made with aesthetics in mind.
Modern-style TV cabinets are gaining in popularity. A modern gray-wood TV and media unit, for example, features an acrylic finish and melamine carcass. The unit is also versatile, offering space for books, decor, and a sound system. If you have a large living room, a gray-wood TV cabinet will fit perfectly.
Choosing accessories for a tv cabinet
When purchasing a television stand, there are many considerations you should make. First of all, you should ensure that it matches the rest of the room's decor and that the materials it's made from match the style of the other furniture. A well-made TV stand should be durable, with no loose hinges. Also, the shelves and drawers should all be attached securely. Lastly, it should blend with the room's overall aesthetic.
TV cabinets are not only functional but also stylish. These pieces can enhance your entertainment experience by providing storage for all of the various components that go along with your television. They also can hide ugly cords and wires. In addition to providing storage space for your TV, they can be used to display games and movies.
Books are a great option for placing them underneath a TV console. They are great conversation starters and are easy to reach. You can also display trinkets to make your console look more complete. You can also place candles on the console to add ambiance to the family room.
The size of your TV is an important consideration when choosing a TV cabinet. Make sure that you take measurements of the TV's dimensions before choosing a cabinet. Remember to take diagonal measurements and make sure the TV fits snugly in it. You'll also want to make sure that the TV cabinet will accommodate the television's depth.
TV cabinets come in many different styles and materials. Some of them are hutch-style or slide-outs, and some of them also have shelves on the side. Whatever you choose, make sure that it's sturdy and won't fall apart under the weight of your television or any of its accessories. It should also be reasonably priced. Cheaper TV cabinets may be less durable and may not provide the proper support for your electronics.