5 Different Categories of Storage Bench
Storage benches are versatile pieces of furniture that are able to serve multiple purposes in the home. In addition to being functional, they can also enhance the look of your room. Choose from a variety of styles and materials that suit your home decor and personal style. If you are looking for something in a more modern style, consider a contemporary-style storage bench. These are often bold and feature novel detailing. If you prefer a more traditional style, consider a cottage-style bench. Cottage-style benches have a timeworn and semi-rustic look that has an appeal that is timeless and natural. In contrast, an industrial-style storage bench is designed to mimic the look of a factory floor and feature a utilitarian, purpose-built aesthetic. While they are not as versatile as a contemporary style bench, they are still able to blend well with many traditional home styles.
Categories of Storage Bench
Wood storage bench
Wooden storage benches are functional, decorative, and comfortable. They are available with a single or double-flap seat for convenience and comfort. Additional features include a special parquet design, ventilation holes, pistons, and cushion options. Additionally, they can be custom-built and include stainless hardware. These benches require fewer than 10 parts to assemble. These benches can be used inside or outside the home. They can also accommodate three people. The seating area on these benches is narrow, but they are comfortable and spacious. The storage area beneath the seat is also useful. There is ample space to store books, magazines, and other items. Besides, these benches are lightweight and can be easily reconfigured when entertaining outside.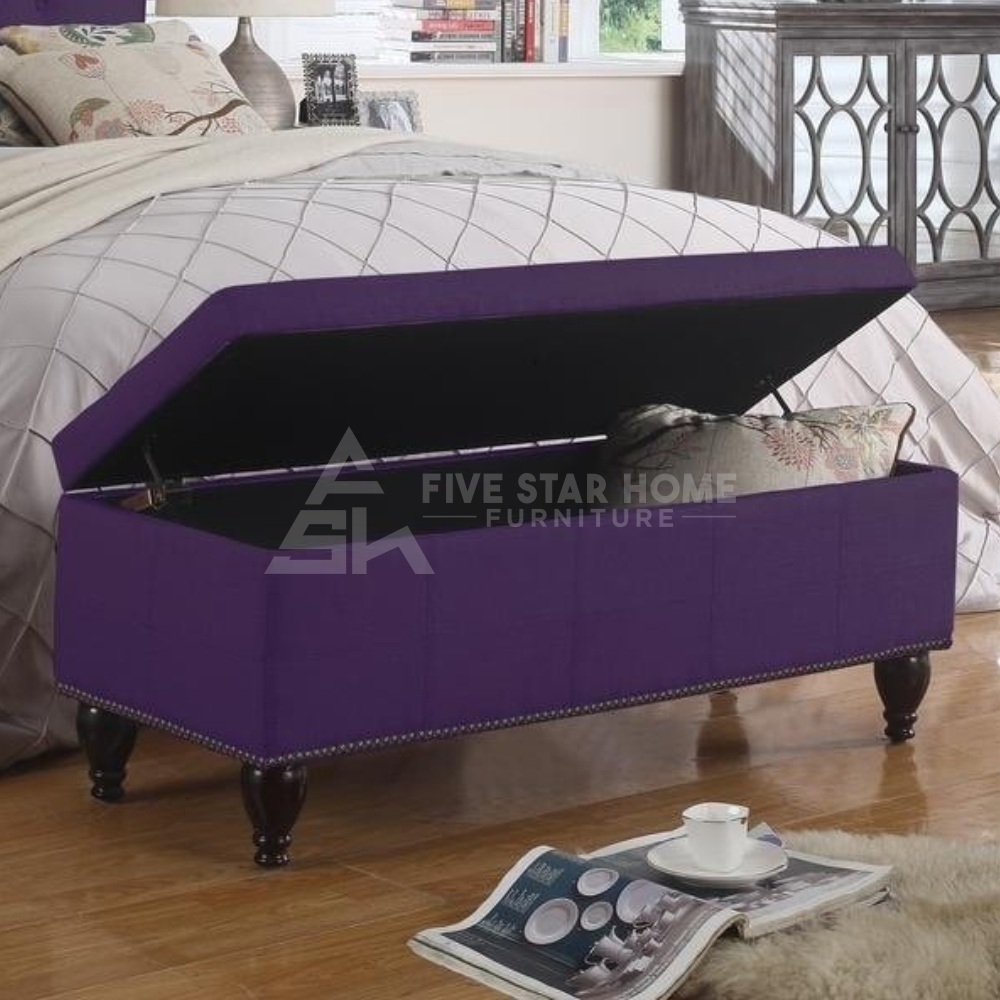 These benches are very useful for organizing your home. They can be used in the bedroom, entryway, or living room. They can hold gardening equipment and provide a nice place to sit. There are several plans available on the Internet. For example, Instructables Workshop provides instructions to build a garden bench with a back support beam. In addition, Den Garden offers plans for a small entryway storage bench that can store extra bedding. These wooden storage benches are practical and attractive. They are often used in cafes and restaurants as they provide seating and storage space. They also fit well in tropical and Mediterranean-styled environments.
Leather
Leather storage benches offer a sophisticated accent to the common areas and bedrooms of any home. They're an excellent choice for storing frequently used items like remote controls. These benches also feature hidden storage beneath the lid. For more convenience, you can also use them to hold magazines and owner's manuals for electronic equipment. These storage benches come in a variety of styles. Some come with an open front and rectangular cubbies, while others have a closed top.
Both types of benches come with different storage compartments, and you'll want to consider your needs before making your purchase. For example, a shoe storage bench can be convenient in an entryway, and a cubby storage bench will help you keep your shoes organized. Leather storage benches are most often found in bedrooms, entryways, and living rooms. They provide both luxury and utility to a room, and their unique shape can be used in multiple ways. The type of storage compartment you choose will dictate where you place your bench and how it's used. Some of the best leather storage benches have flip-top lids, while others have two half-lids.
Suede
Suede storage benches are a versatile addition to your home. They can function as seating, a footrest, or even a serving platform. They are great for storing small items and are easy to assemble. They also fold flat for easy storage. Suede storage benches are an excellent choice if you want a bench that complements most furniture. These storage benches are not only functional, but they also look great in your home. They feature under-seat storage, making them a great choice for storing things that don't fit in a closet.
They also have an attractive design that can help hide the storage. There are many options available to match the rest of your bedroom furniture, so you can find a bench that fits your style and needs. Suede storage benches are available in a variety of materials, including wood and plastic. Some are weather-resistant, while others are made from more durable materials. Choose the one that suits your home and personality. You can even use it as a dining table bench if you have a dining room. Some also have built-in cushion spaces.
Metal
Metal storage benches are an excellent option if you want to save space. They are great for office or home use and come with a variety of storage options. Some models have locking options, while others don't. This type of bench is designed to be durable and sturdy. It doesn't require a lot of maintenance, and most can be easily cleaned with water and mild detergent.
These benches feature an attractive cushioned seat and storage space under the seat. Some models have an in-built storage drawer as well. They are available in different colors and designs, and many of them are made with aesthetics in mind. Many are available in wooden or metal materials, and you can find a bench in a wide range of colors to fit your space.
Storage benches are great for keeping clutter organized. Some benches feature shelves to store shoes, while others have extra seating. Regardless of the style of your home, a metal storage bench can help you stay organized and free from tangles. You can choose a bench that looks great in a living room, bedroom, or hallway.
Combination of these
Combining seating and storage in a single piece, a storage bench can be a wonderful addition to a home's interior. These pieces are designed to be compact but have enough space to sit and hold small items, making them an ideal choice for homes. They are made with swanky nailhead trim and x-shaped wooden legs.
The F24 Radius storage bench from Danish designer Sean Yoo combines the functionality of a traditional storage bench with the convenience of a table. It includes a lower shelf and is designed to be wipe-clean for ease of cleaning. It comes in a variety of sizes and wood colors.
The classic and vintage feel of this storage bench makes it an excellent choice for entryways and mudrooms. Its slat-style construction is ideal for keeping shoes and other small items. The seat can be flipped open for easy access. A combination of these storage benches can give a modern home a sleek and contemporary look, and furniture stores in Dubai (FSH Furniture) help with it. Small armrests on the side offer comfort while sitting or standing. If you prefer a retro look, a floral-patterned storage bench is perfect. If you're looking for a storage bench for your entryway, choose a model that comes with a shoe rack and a cushion. These storage benches can accommodate up to 10 pairs of shoes.
Colors
Storage benches are a great way to add a pop of color to your living room. The seats lift to reveal ample storage space and are available in a wide range of colors. These benches also double as footrests. They come in a wide range of sizes and materials. Some of them can even double as television stands.
While most storage benches are made of wood, you can also find a wide selection of metal storage benches. These benches are lightweight and weather-resistant, which makes them ideal for use in garages. Another great option for storage benches is wicker, which is a durable material that is great for both indoor and outdoor use. You can also find storage benches made from plastic. These are lightweight and durable options that will match many different interior color palettes.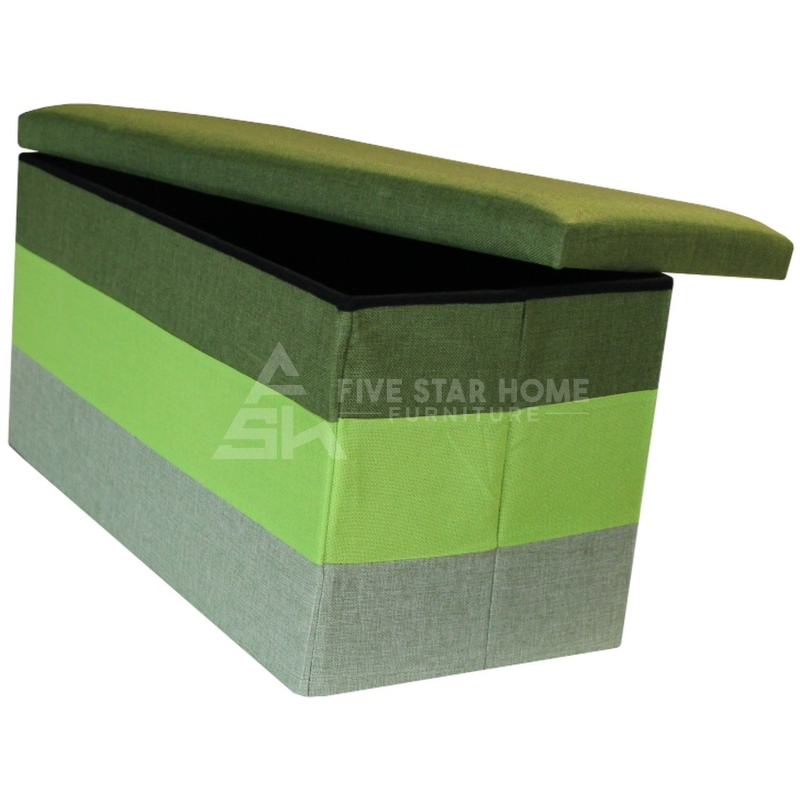 Another popular option for storage benches is a button-tufted upholstered storage bench. These can double as additional seating or as a nightstand in a bedroom. These storage benches are also designed to have a deep interior, which makes them an excellent choice for any space.
Placement
One of the most important things to remember when choosing the right storage bench for your home is placement. This is because the bench should fit the space and be in harmony with the aesthetics of the house. There are a number of options for placement, but the following tips will help you choose the best one for your needs.
The right placement of storage benches will make your home look more organized and tidy. They can add a practical place to keep shoes and stow other items. In addition to being functional, they add aesthetic appeal to any room. They can even serve as a bed-stand in a guest room.
Once you've chosen the size and style of your storage bench, it's time to consider the placement. Typically, storage benches are placed at the foot of the bed or in the entryway. These benches are primarily used to store shoes. However, you can use them for other purposes as well, such as on your patio.
The best type of storage bench to place in your home is one that has compartments that fit specific items. A shoe storage bench should have cubbies designed to accommodate shoes of various sizes. This type is best placed in the entryway. Another type is the cabinet-style storage bench, which is a combination of contemporary design with space for storage. This type features a front surface for storing items and cupboard doors for keeping items neat and tidy.