How to Choose a Hall Stand
The hall stand is a tall piece of furniture with pegs for clothing, a rack for umbrellas, and a storage compartment. Its main purpose is to provide storage space and light to the entrance of the house. In addition to serving practical functions, a hallstand also has a strong aesthetic impact. It can accommodate storage boxes and mirrors that add light.
Hall Stand Functionality
Functionality is one of the most important factors to consider when purchasing a hall stand. Not only can it serve as a nice spot to put your shoes, but it can also be a good place to store accessories like your keys. There are several different types of hall stands to choose from. Let's take a look at some of them. Hallstands are commonly equipped with a mirror. They can range from a small hand mirror to a full-length mirror. Since most people change their outfits between the vanity mirror and the door, a mirror on a hallstand can help them determine if they're looking their best. Some hallstands have storage built into the benches. This means that you can put overflow items in these places without having to worry about them spilling onto the floor.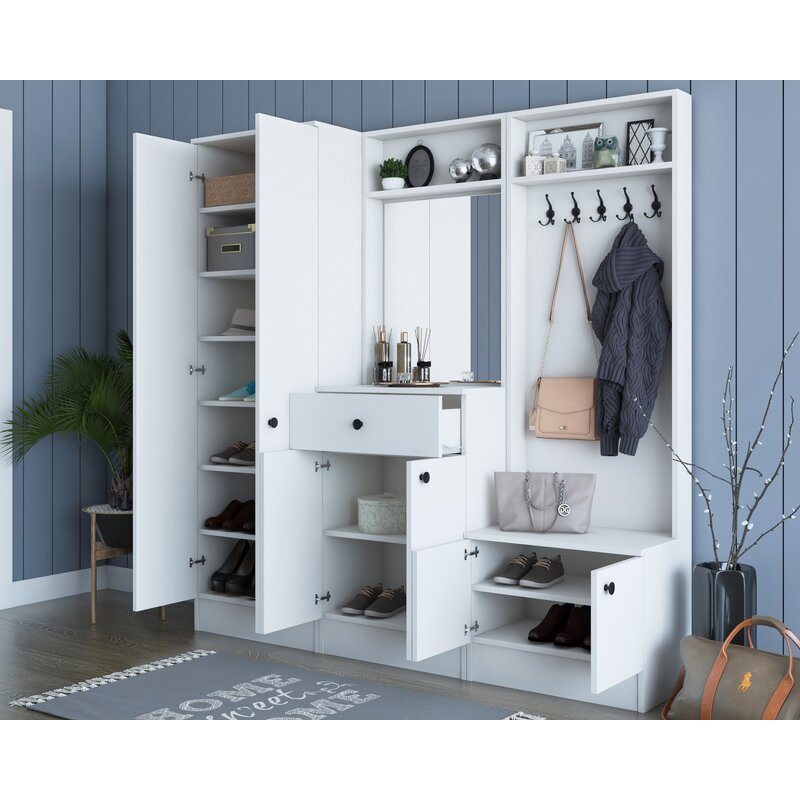 If you want to add character to your entryway, you can opt for an antique hall stand. Similarly, a white hall stand will lend a coastal look to your house. You can also add neutral accessories to enhance its look. You can also hang accessories on the hooks of antique hall stands. A monochrome theme is also an attractive choice if you want a stylish, yet minimalist entranceway.
Style
The style of a hall stand is a reflection of the home's overall design. The Victorian era introduced a more minimalist style, characterized by a streamlined aesthetic, with a modest amount of hooks. However, the Victorians were still fixated on personal appearance, and so hall stands served as a stopover for outer garments. A hall stand also incorporated other features, including a ledge for gloves or a book or cardholder. For small hallways, a large rectangular console table may be a better fit. These tables can integrate into a larger scheme, and may even be the focal point of the room. If you have a large hallway, a half-moon console or a low console may be more appropriate. Whatever style you choose, remember that a hall table is typically the focal point of space and will give guests their first impression.
If you're looking for an antique hall stand, you'll want one that features a combination of wood and metal accents. This piece will likely have four pull-out drawers, some of which are reversible and come with handles, or be open-backed. The wood and metal material used to create this piece is typically reclaimed or mixed, giving it a rustic, industrial look. The style of the hall stand can be a very important aspect of a home's design. Whether it's antique or contemporary, there are many different styles to choose from. For example, a carved oak hallstand is a great way to make a statement, and a beautiful antique hallstand with a mercury-back mirror can help you achieve that look.
Shelving unit
Hall stands shelving units are great for storage in the hall. They have a slatted bottom shelf to put your shoes on, and one or two high shelves. At the back, they feature two recessed cross slats with five or four coat hooks on each side. They are typically made of oak or walnut wood and come in one solid piece. They are constructed using modern wood manufacturing techniques and are a great choice for your hall. Besides the shelf, you may also consider a built-in bench. This is a beautiful way to add more storage space to your hallway. You can install it on the wall and secure it with a sliding door. These built-in benches come in a variety of colors and styles. If you do not have enough room to install a bench, you can choose from several different types of modular shelving.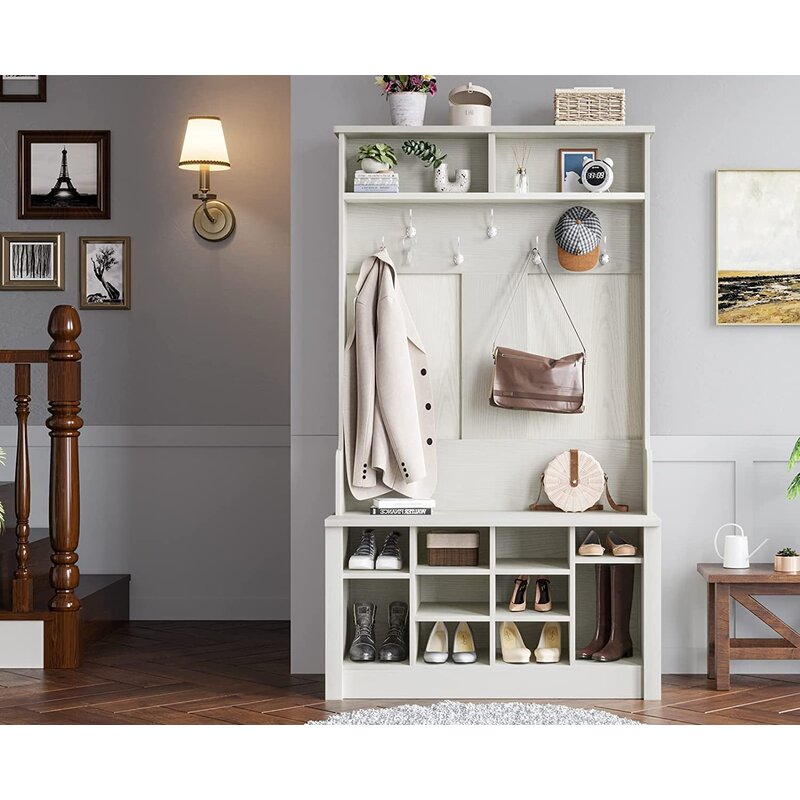 Another great option for a narrow hallway is a ladder shelf. These are especially useful for storing folded towels, extra blankets, or linens. Wall-hung hallway storage units are also a good choice. They give the hallway a more prominent look than pegged shelving and provide multiple storage options. The best way to choose a hallway storage unit is to consider how much space you have in your hallway. Make sure you choose a unit that will accommodate the space and look good while doing so.
Materials
There are many different materials that can be used to construct a hall stand. Many of these pieces are made from a combination of wood and metal. Depending on the style and design, a hall stand can include many different features. These include hidden storage benches, coat hooks, and shelving. However, if you're going to make one of these pieces for your home, you should know that these items are often expensive.
Functions
Hallstands provide a number of different functions. They can be simple, with just a mirror, or they can have multiple functions, such as storing keys, coats, and more. Some hall stands even have drawers for storing clutter. A few things to keep in mind when choosing a hall stand include its functionality and the style of the room. For example, if you have a small entryway, a simple setup may be best. This way, you can easily grab your keys and check your hair.