Update Your Lifestyle With a Daybed
A daybed is a great outdoor furniture piece that provides sleeping space as well as additional seating and lounging space. They are often made of metal or wood frames and can be used for a variety of purposes. It is similar in size to a twin-size bed but is typically lighter and more portable. They can be styled in various ways with a wide variety of bed linens.
Daybeds are comparable in size to a twin-size bed
Daybeds are similar in size to a twin-size bed and are available in a variety of styles. They can be used as seating, as a decorative bed, or as additional sleeping space. Many daybeds also come with a trundle. A daybed Dubai is typically between nine and 14 inches high and can accommodate a standard twin-size mattress. The standard twin-size mattress is 38 inches deep. In comparison, a typical couch has a depth of 18 to 22 inches. This means that daybeds are slightly deeper than twin-size beds. In addition, daybeds usually have a backboard similar to a sofa. This allows you to use the back of the daybed as seating, thereby doubling as a couch.
Daybeds come in twin and full sizes. Twin-size beds are usually 39 inches wide, so they are less comfortable for sitting than a daybed. However, they can be made to look more like a day bed by adding cushions and pillows, and armrests. While the twin-sized bed is a more traditional option, a daybed is more versatile and useful. They can be used as a couch during the day and as a bed at night. In addition, a twin-size daybed is easily dressed up with decorative pillows for extra comfort.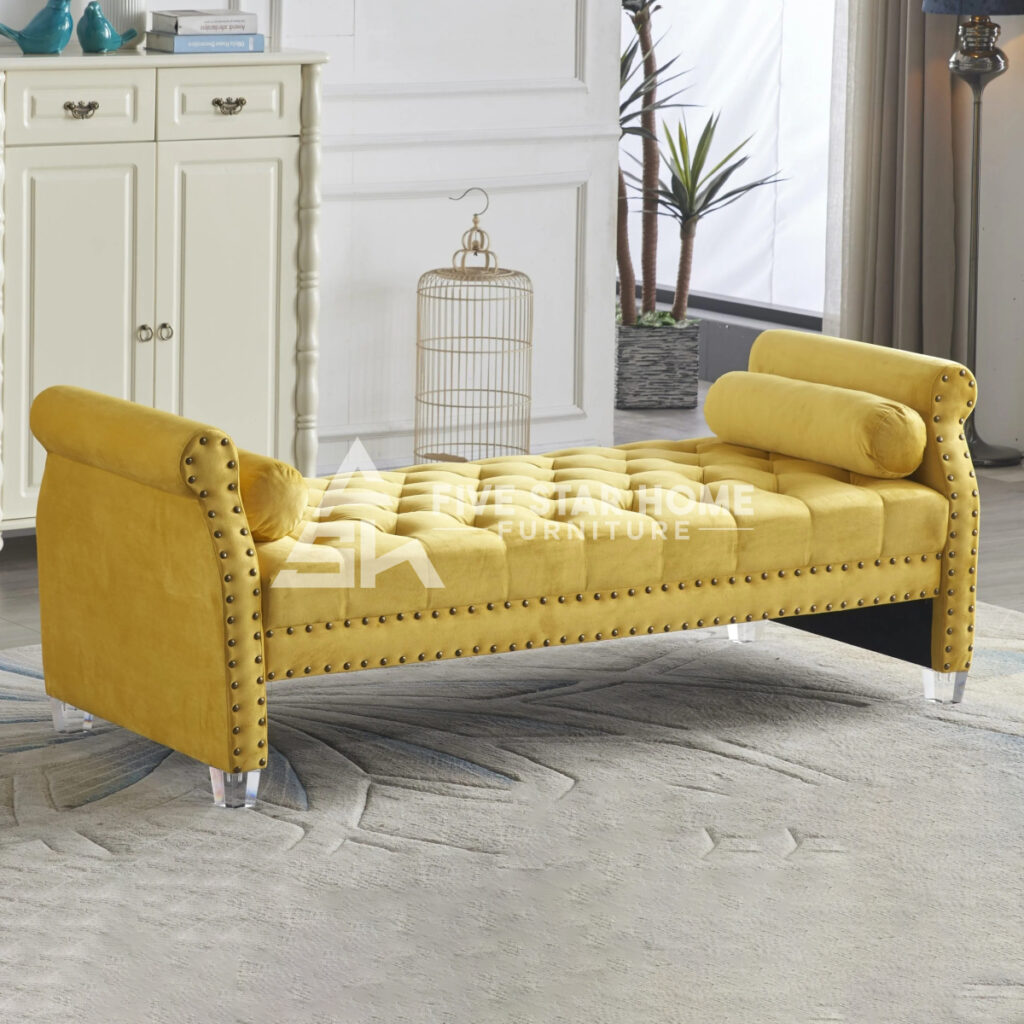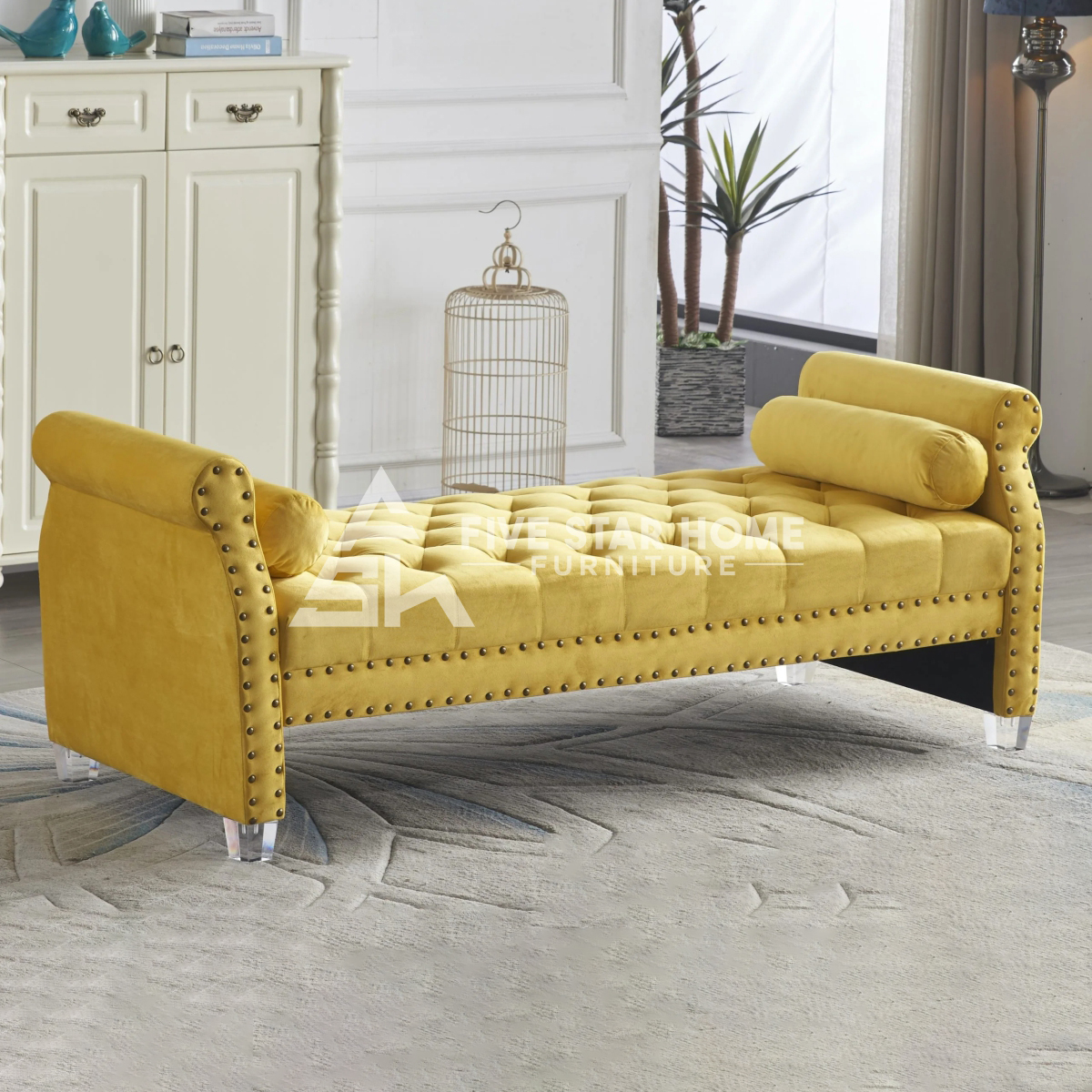 Daybeds can be a great alternative to bunk beds. Some even have additional storage space. The most important part of a daybed is the mattress. Most daybeds use twin-size mattresses but some can fit a full or queen-size mattress. Generally speaking, the mattress should be medium-firm for a comfortable daybed. The mattress should be no more than eight inches thick. A gel or foam layer can add additional comfort.
They are lighter and easier to move around
Daybeds can be found in a wide variety of styles and colors. Some are made from light or dark wood, while others are made from metal. They also come in chrome, silver, brass, and nontraditional colors. There are also various price points and quality levels. You can find a daybed to match your budget and decor. Daybeds are great for small spaces because they can replace a sofa. You can use them in your living room or in your bedroom, so you don't need to buy two separate pieces. When the company comes over, they can easily disguise themselves as a regular sofa. One downside to daybeds is that they don't have as much seating space as traditional sofas, but they can still serve as comfortable seating for visitors.
Another advantage of daybeds is that they are lighter and easier to move around. They can also be more portable than their counterparts, which makes them an excellent choice for apartment living. In addition to saving space, daybeds are more affordable than Murphy beds. Most daybeds come with a trundle underneath, which takes up less space than the main sofa when it's unrolled. In addition, trundle beds can be used as additional storage space. Some models also come with a trundle that pops up to the same height as the main sofa. Daybeds are great furniture for the office and home. Many people have daybeds in their spare rooms or home offices. They help squeeze in extra space for guests and can even be a creative workspace solution. Taking a break on a daybed can help you focus on your work and stay on track.
They provide extra lounging space over traditional outdoor furniture
If you're looking to give your outdoor space a stylish update, consider purchasing a daybed. These modern, versatile seating pieces are available in a wide variety of colors and materials. Choose from light wood or dark wood with painted finishes, or metal with brass, chrome, or non-traditional colors. Daybeds also come in various price ranges and quality levels. Daybeds offer extra lounging space over traditional outdoor furniture, making them an ideal choice for any outdoor space. They offer more comfort and convenience, and they can be used both day and night. They're also an excellent option if you're entertaining. Whether you're throwing a summer party or just relaxing on your own, a daybed provides extra comfort and prestige.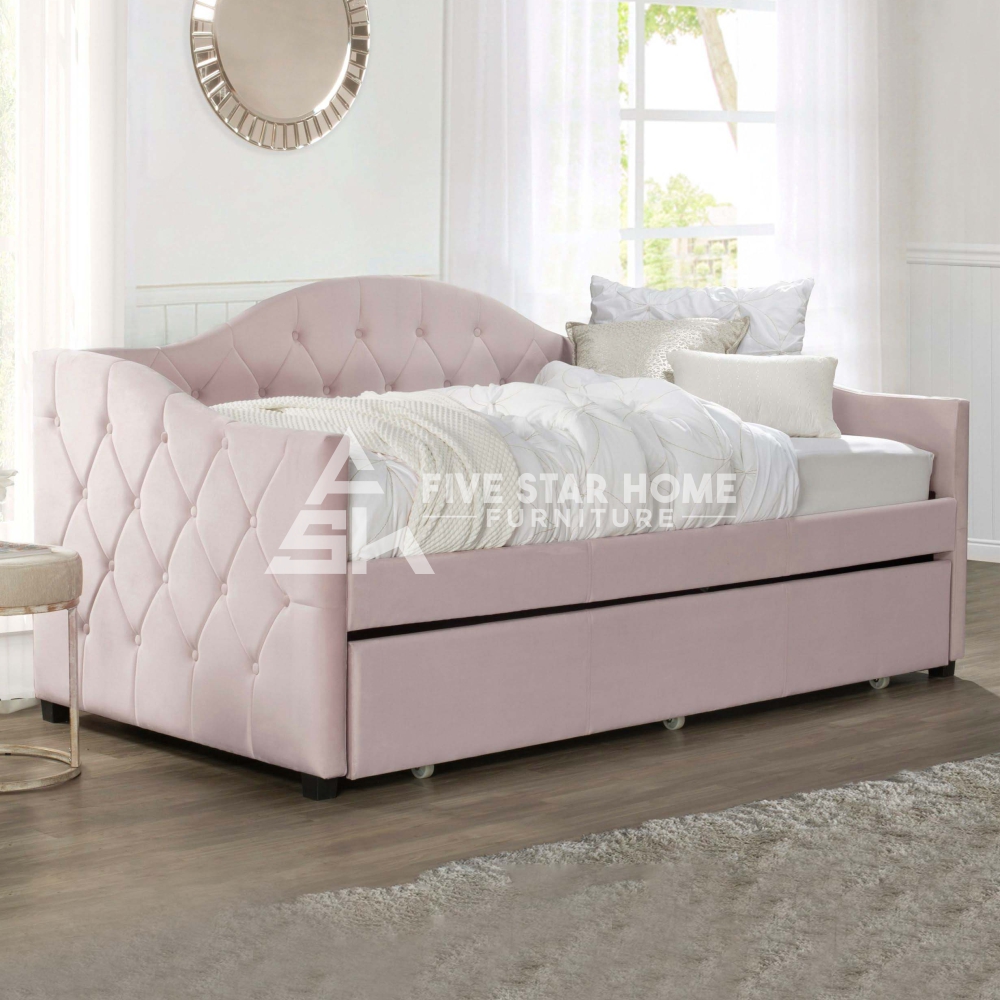 Some daybeds feature canopy structures for shade or ventilation. These structures are also available in a wicker version. These canopies feature individual adjustable backrests for maximum comfort. The canopy design adds an airy, intimate feel to the space. Daybeds also feature a variety of cushions for comfort. A daybed is a combination of a sofa and a bed. The bed has a long headboard, but it is not located at the head of the daybed. This allows you to make the daybed look more like a couch with various pillows. For extra comfort, consider purchasing a lumbar pillow for your back. A large throw blanket is also an option.
They can be styled with a variety of bed linens
Daybeds are multifunctional pieces of furniture that can be styled with a variety of materials. They often have storage underneath and are a space-saving solution for homes with a limited amount of space. Many also come with a trundle bed or other additional sleeping options. One way to dress up a daybed is to buy a comforter. You can find daybed comforters that are plush but not too large. Unlike comforters for regular beds, these bed comforters are tailored to fit just enough to cover the mattress and cover. Moreover, you can fold the comforter's corners so that it fits the shape of the daybed.
While you can easily style a daybed by simply adding sheets and a throw blanket, there are some other ways to add personal touches. One way is to use pillows that are either firm or soft. This will make it easier for you to lean back while reading or napping. Another way to style a daybed is to use throw blankets on top of the pillow covers. Daybeds are versatile pieces of furniture that you can use to add character to your home. A contrasting color or texture can make a daybed appear more eclectic and comfortable. While there are different styles of daybeds, many of them feature a trundle that can be used when sleeping guests are over. If you plan to use a daybed as a bed, you may want to purchase a twin-sized mattress. If this is the case, you can add a comforter and fitted sheet. You should be sure that the comforter fits properly. It should also be comfortable to sleep on.
They are multi-purpose furnishings
Daybeds are versatile furnishings that serve multiple purposes in a room. They can be used as a primary sleeping surface or to upgrade the function of a spare bedroom. They come with many organizational features, including storage built into the base. Whether you're looking to decorate your spare room or need extra space for extra storage, daybeds are a great choice. You'll find daybeds in a variety of styles and colors, from light to dark wood. You can also find them in metal and chrome. Some daybeds feature modern or traditional styling, while others have a more rustic feel. Different daybed styles also offer different price ranges and quality.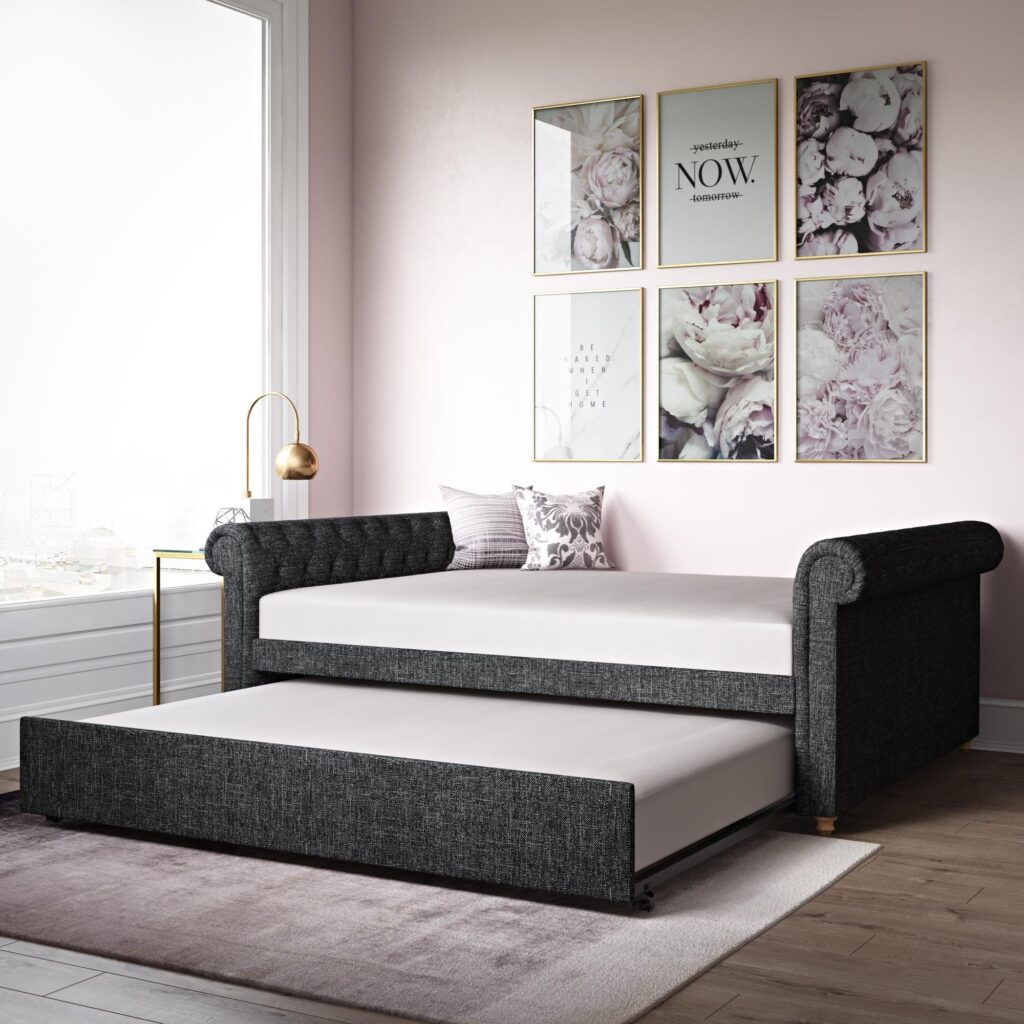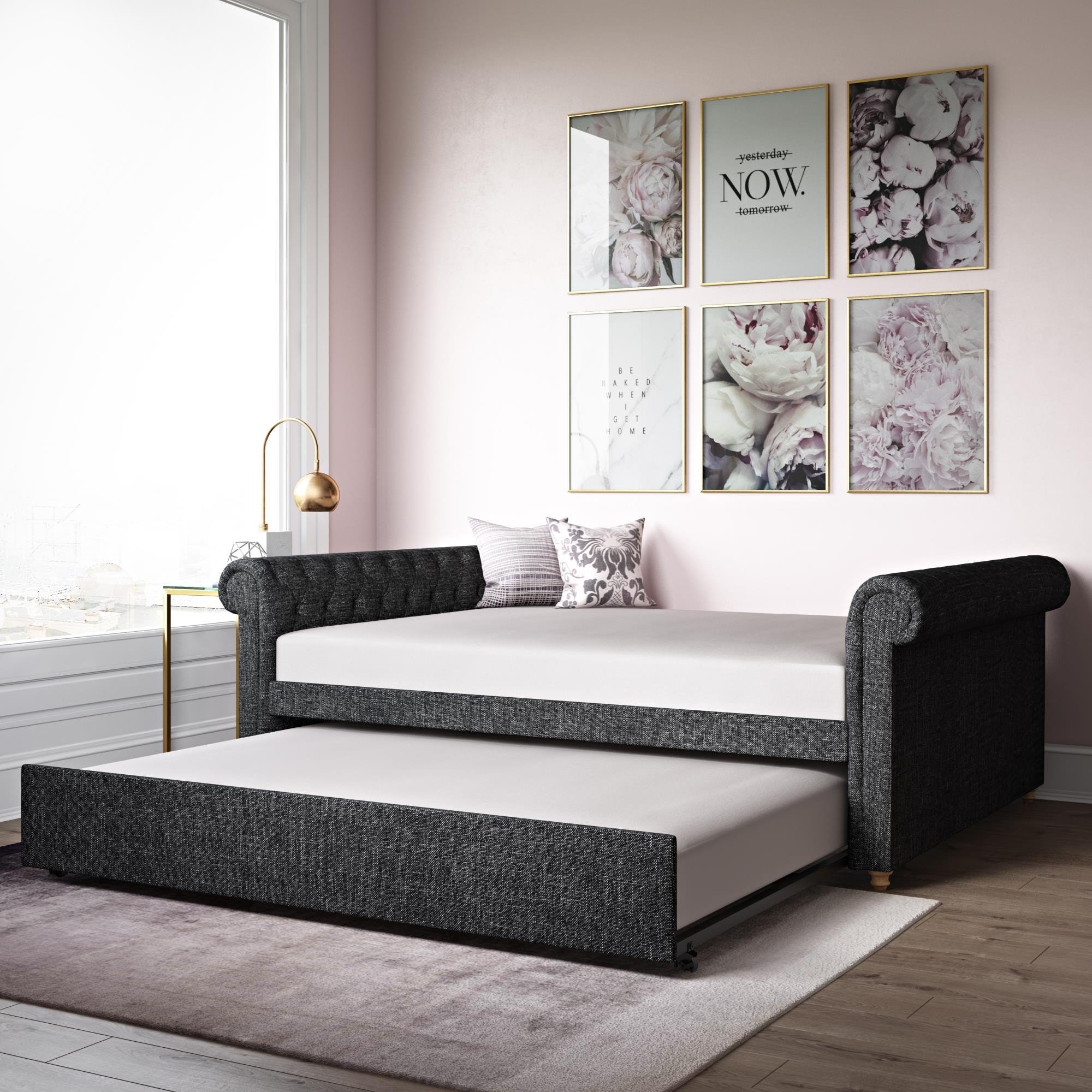 If you're hosting a guest, you might want to consider getting a daybed with a trundle. These are great for homes with frequent guests since they can offer twice the sleeping space for guests. The trundle can be slid away when you don't need it. Daybeds are also great for small spaces solution. They can double as a coffee table in the winter and a storage bench in the summer. You can put a cushion on the bench, which gives you more space to put your stuff. In addition, storage benches can double as a place to store pool toys in the summer and blankets in the winter. A simple way to liven up your room is to add a few multi-purpose furnishings. In addition to being multi-purpose, daybeds also double as an extra bed if needed. They are comfortable, and many of them have built-in pillows, which make them great for cozy viewing.