Types of Ottoman Benches
Ottoman benches are versatile furniture pieces that serve several purposes. Some can serve as a seat while others can serve as a table. Some even have storage options. Here are a few different types. Consider the following: Storage, Seat, Table, Footrest, and Footrest. Choose the style that fits your needs best.
Ottoman Benches Storage
Storage ottoman benches provide the ultimate versatility and are available in a variety of styles. Their lift-up lids open in the center, revealing a storage compartment beneath. Some ottoman benches even have a shoe compartment for added convenience. Available in a variety of materials, such as rattan and fabric, storage ottoman benches are perfect for a variety of settings. Traditional storage benches are typically upholstered in a fabric with a tufted seat, but you can choose a more modern look with an upholstered seat and wooden legs. They can be used for a variety of functions, from footstools to accent pieces. Many of these pieces are also convertible into coffee tables or sofas.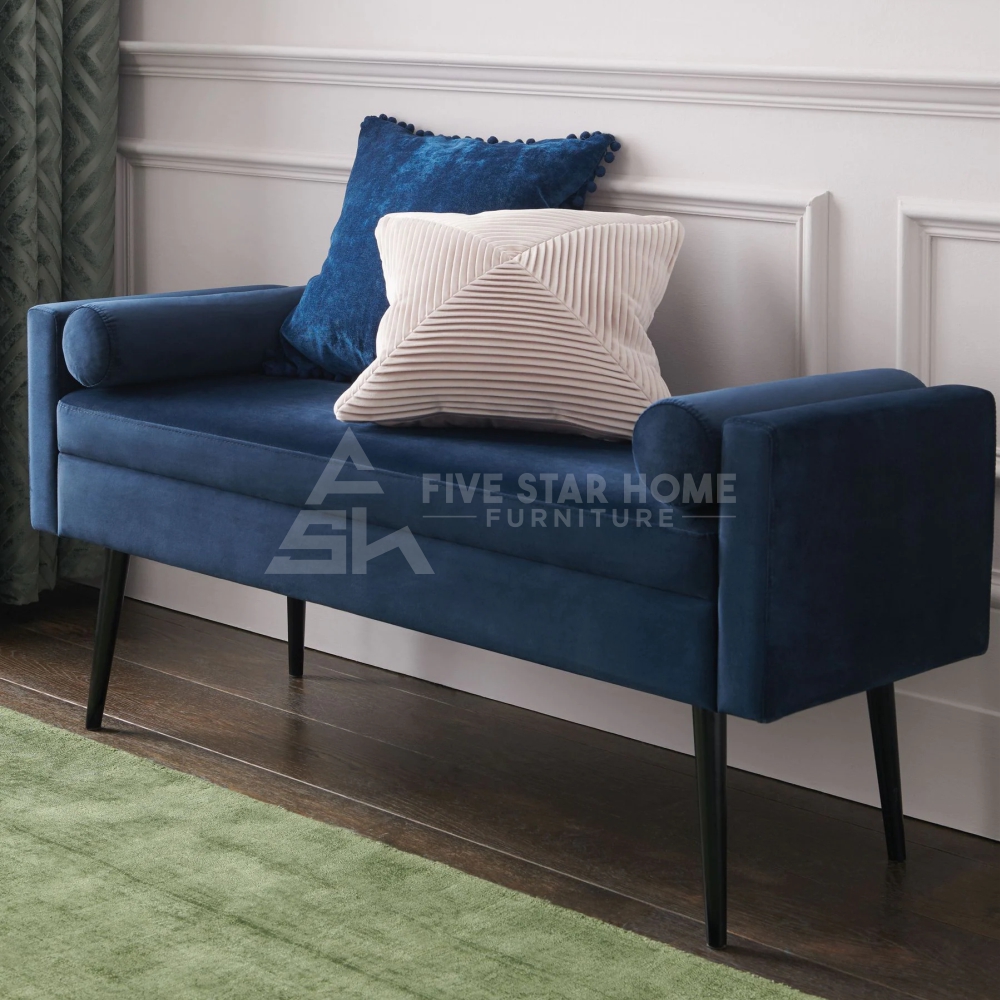 In addition to serving as extra seating, storage ottomans can also serve as coffee tables, with the firm surface offering an extra surface for serving snacks, drinks, and even remote controls. A bench-style ottoman can also be positioned against a wall in the living room, or paired with other pieces of upholstered seating. These benches are available in a variety of styles and colors and come in a variety of sizes and styles at online furniture stores in Dubai at low prices. Whether you're looking for a stylish bench or a storage ottoman bench, Kirkland's has the perfect furniture piece for every space. These versatile pieces of furniture are great for lounging and are ideal for a small living room. These benches are upholstered in faux leather and have firm stitching. A removable lid makes this bench convenient for storing things. It also has a seat top for sitting, and four square mesh shelves below for storing shoes. You can even store your kids' toys or accessories in the storage compartment when the bench is closed. These versatile pieces are durable and can be assembled with ease.
Seat
Seats on ottoman benches are versatile furniture pieces that can be used in a variety of ways. They can be used for storage, as a coffee table, or for comfortable seating. In the living room, you can use them to complement the layout in front of a sofa or a loveseat. If you want to give your bench a more eclectic look, choose an ottoman with a variety of shapes, colors, and textures. A deep-seat bench or ottoman provides more comfort and room to sit. Deep seat bench styles are often large, rectangular, or built around a coffee table. These furniture pieces are usually made of sturdy wood and have many different uses. Some are upholstered or have a fabric covering. In a smaller living room, you can use them to replace a dining chair.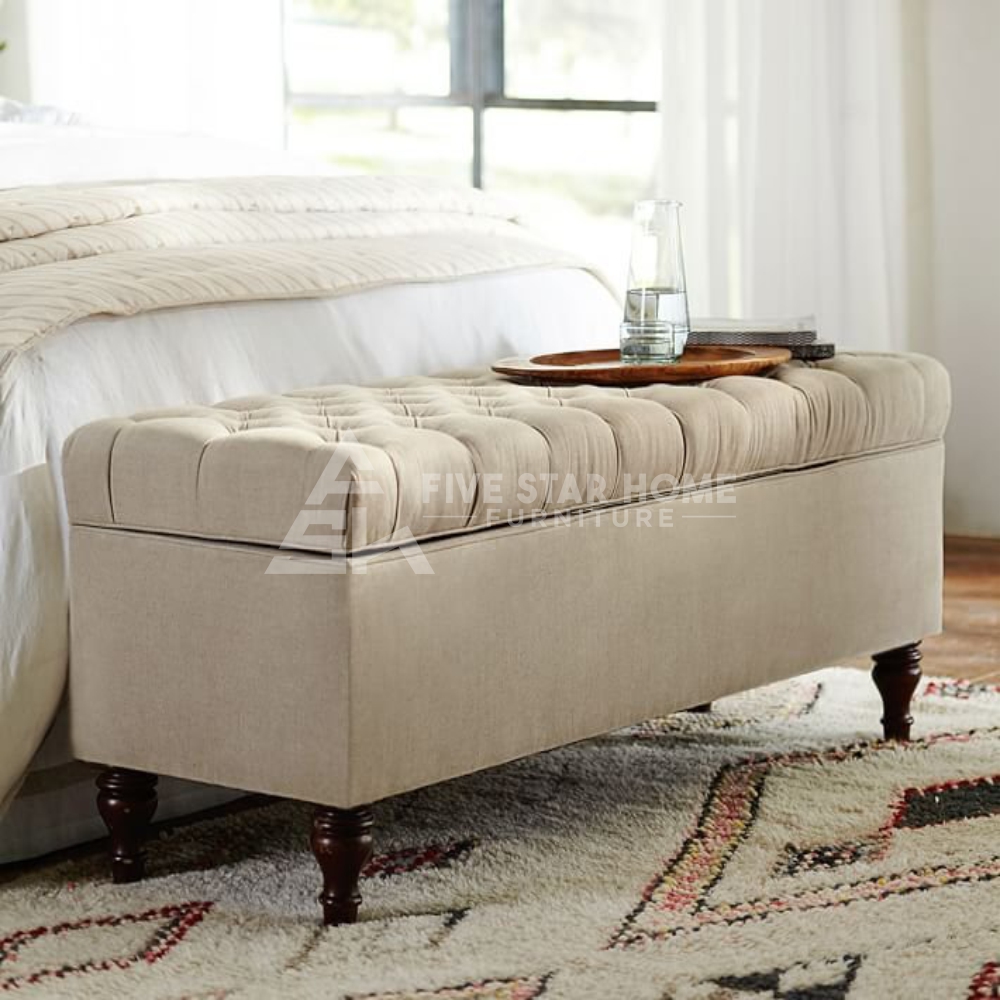 These stylish pieces are environmentally friendly and can be handcrafted in the United States from sustainable materials. You can choose from classic styles or modern designs, and choose from hundreds of luxurious fabrics to add a touch of elegance. Some of them are even custom-made to fit your decor. They are comfortable, too, with double-cushioning for added comfort. In addition to being a seating option, ottoman benches also offer storage space. Whether you choose a round or square version, they'll look great in your home and add a cozy feel to any room. You can find them in an enormous variety of shapes, colors, and materials, including funky round and pouf designs. No matter how you decide to use your new seating solution, you can be sure you'll find a great deal on a cushioned bench! The best part is that they're usually free to ship, so you'll never have to pay handling fees.
Table
Adding a Table for ottoman benches to a living room or bedroom can add a touch of softness and functionality to the room. Its versatile design allows you to use it for storage, as a footrest, or as a coffee table. In addition, you can move it around to accommodate guests. There are many different types of ottoman benches to choose from, so you can find one that perfectly suits your needs. Besides serving a variety of purposes, ottomans are also useful for relaxing. To maximize their usefulness, consider choosing one with a height that is compatible with the seating area. If it is too tall, your feet and legs may not be comfortably supported. In addition, look for storage options that offer hidden storage underneath.
When purchasing an ottoman, you should look for one that has a comfortable and stylish seat. Many styles feature cushions for added comfort. A classic, tufted seat will add an elegant touch to the piece. Leather ottomans are also an attractive choice. A leather ottoman paired with matching leather furnishings will create a dramatic and contrasting look. In addition to providing extra seating, an ottoman can also function as a coffee table. Choose from a variety of colors and styles to create the perfect look for your space. Whether you choose a modern or classic design, an ottoman is a great accent for any room. It also shows your personal style and will complement other items in a room. A classic design with clean lines and an eco-friendly construction makes the All form Ottoman a beautiful option. It is available in a wide range of fabrics and leg finishes. Regardless of your style, you can be sure that the form Ottoman will be a long-lasting addition to your living space.
Footrest
The footrest on ottoman benches provides a comfortable way to sit on a bench without having to sit on a hard chair. They are made of durable MDF material with sturdy, rubber wood legs. They can support up to 250 pounds and have a foam-padded cushion for added comfort. Depending on the size and shape of the ottoman, they can be placed in a variety of locations. The footrest on the ottoman bench can be used as a place to rest your feet or as a storage space. These benches also serve as a great complement to multiple couches or poufs. The cushions make it very comfortable to sit on and prevent it from sliding around. This cushion also prevents you from damaging your floors.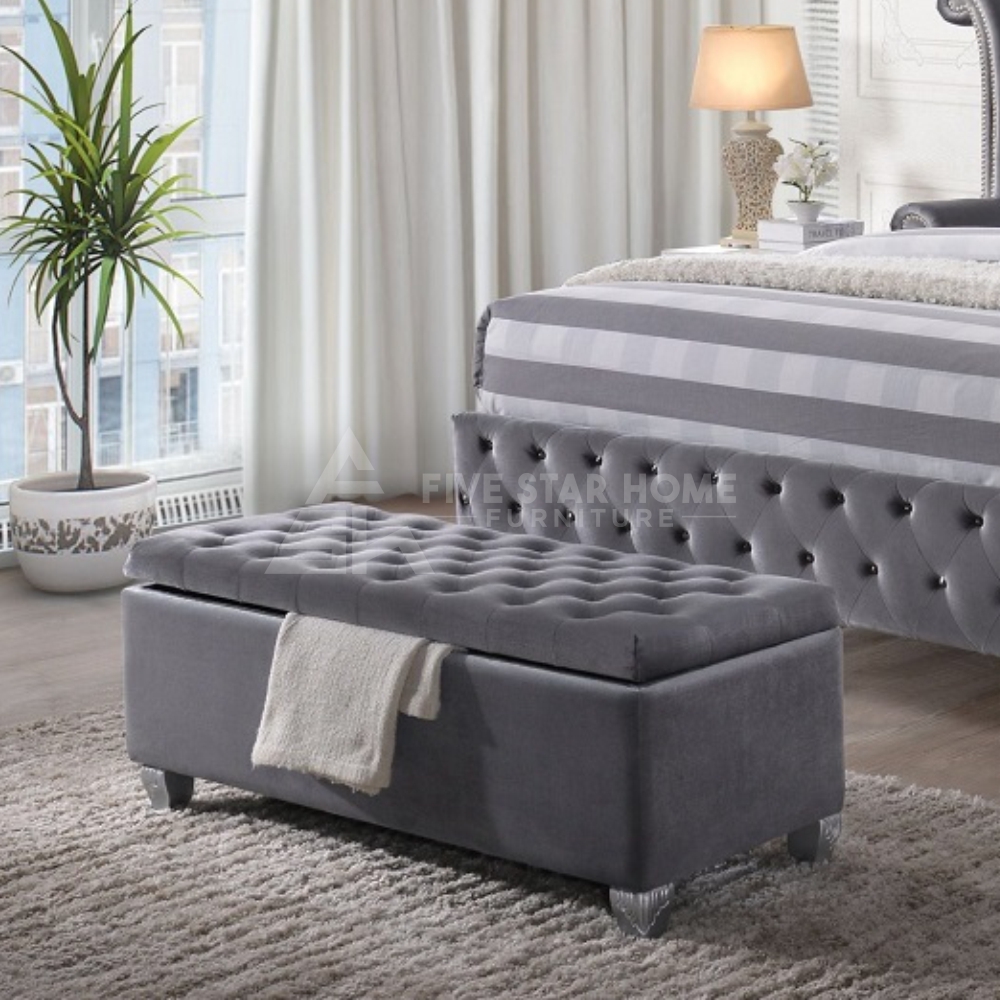 The footrest on ottoman benches is a functional way to provide additional seating in the home. These benches can also be used as coffee tables. They are typically square or rectangular in shape and can function as both a seat and a footrest. They often have a hollow center that is perfect for storing things. They are also great decorative pieces and are available in a variety of colors and patterns. Some ottomans even come with nailhead details. Depending on where you use them, ottoman benches are extremely versatile and useful. They can be used for a number of different purposes, from storing a child's toys to giving a stylish element to a child's room. They can be made in plush fabrics and can even serve as a toy box when a child is playing.
Bench
A Bench for the ottoman is a great addition to any room, providing storage and comfort. These versatile seating pieces are available in many styles, shapes, and colors, and are ideal for many purposes. You can find benches with storage underneath, pouf ottomans, or funky round shapes. You can also find some really great deals on these benches, especially if they are cushioned. There are also many ways to customize your ottoman bench, from adding extra decorative details to adding a unique material to the seat. When choosing an ottoman, you'll need to consider your needs. You may prefer a more traditional design, or something more trendy. Whether you're looking for a storage bench or an upholstered ottoman, you'll find the perfect solution at Kirkland's. These furniture pieces fit in with any décor and are a great solution for a small living room.
If you're looking for a storage bench for a living room, consider an ottoman with a tufted seat. These benches are traditionally designed for propping up your feet, but many also feature lower apron shelves for storage. These ottomans can be placed in front of sofas or other upholstered seating. They can also be placed perpendicularly to a wall. A bench can offer storage and seating solutions in the same space, making them an excellent addition to any room. They can double as dining table seating and storage benches for keeping items organized. You can also purchase an upholstered bench to place at the foot of a bed. These benches can be accented with pillows to make them even more comfortable and functional.