Choosing Living Room Furniture
Choosing the right living room furniture can make a big impact on your home's appearance. There are many options to choose from, such as a modern, rustic, or formal style. Here are some suggestions. Depending on the size of your living room, you can arrange your furniture in different ways to make your space feel more comfortable.
Modern living room furniture
If you're looking for a comfortable place to relax and unwind, consider modern living room furniture. This style incorporates clean, geometric lines with gently rounded edges. Moreover, it's all about balance. In other words, it should feel spacious, yet not overbearing. Alternatively, consider a circle or the horizon's never-ending line as an example.
Contemporary living room furniture can come in a wide range of styles and designs. From modern sectionals to comfortable sofas, you can find the perfect pieces for your home. You can also find affordable options in quality faux leather and fabric materials. Modern living room furniture can also include antique pieces. For instance, a contemporary couch in a deep burgundy hue will look good in a traditional living room. Likewise, a traditional chandelier can be updated with a contemporary twist. A statement light fixture adds an unexpected touch that makes a traditional chandelier feel more contemporary.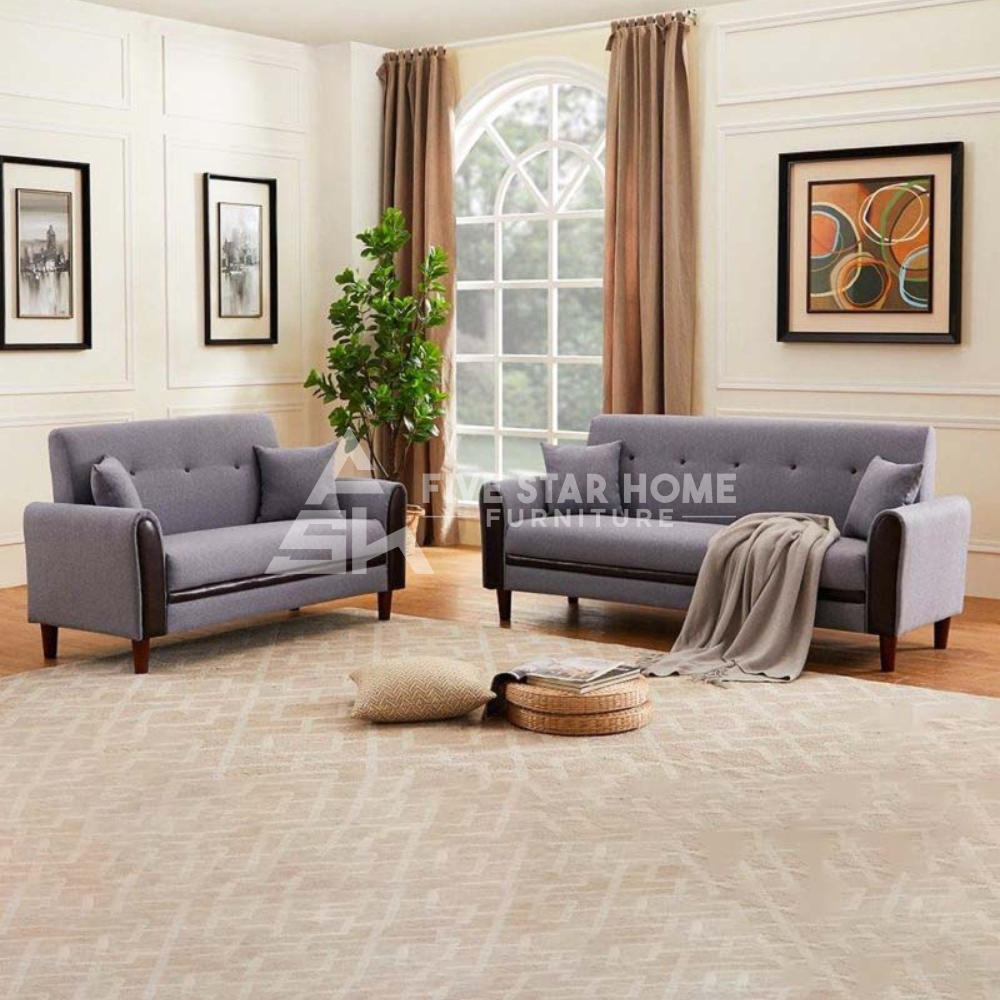 Contemporary living room furniture can also incorporate pops of color, with large prints adding vibrancy. You can even combine different furniture styles, like spindle farmhouse chairs around a Saarinen "Tulip" dining table.
Formal or rustic living room furniture
If you have a home with a country-style theme, you should choose furniture that's comfortable, classic, and easy to live with. This style is usually complemented by a wood-burning stove and fireplace, as well as rustic country-style accents. In addition, it's a great choice for those who want to relax and connect with friends and family. The color palette should be soft and earthy.
If you're trying to decide between a rustic or formal style, you can use a combination of the two. A rustic-style living room may have a bar cart or a fireplace, while a formal room may be decorated with a more traditional style. No matter which style you choose, be sure to include a statement piece in your living room. Lighting is another important factor to consider. Floor lamps, table lamps, and overhead lighting can help draw attention to other pieces of decor. For example, if you have a collection of art in the living room, you can position your lighting to highlight it. It is also important to have a well-lit reading spot.
If you have a larger living room, you can use the rustic style for some of your furniture. For example, a rustic-style living room could feature a beige sofa and orange armchairs. You can use rustic-style furniture in your living room to accent your artwork or another decor. You can use the same principles to decorate a smaller living room.
Storage ottomans
Storage ottomans are versatile pieces of furniture that can help you maximize the storage capacity of your living room. They are available in a wide range of sizes, colors, and materials, and you can select online all living room furniture from online furniture Stores in Dubai (FSH Furniture) at the best prices. Some are small enough to be placed beside a coffee table and others can be used to store your kids' toys. Whether you need a place to put your feet up or to keep your books and files, these versatile pieces can help you make the most of your limited space.
Some of the best storage ottomans are custom-made for your home. You can choose a fabric that suits the style of your home and personal style. You can also choose the size, fill, and shape of the storage ottoman. Whether you want a traditional rectangular shape or a more contemporary block-leg design, a storage ottoman is a great choice.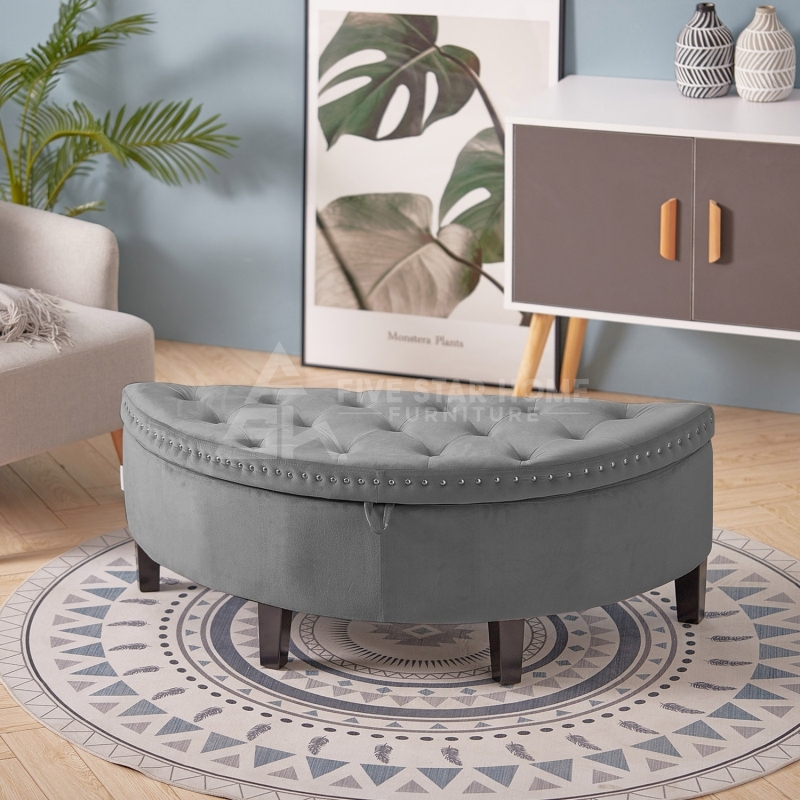 Storage ottomans for living room furniture can make a great centerpiece in your living room. They can be as large as a coffee table, or as small as a footrest. Some storage ottomans have removable lids for convenience, while others don't. You can find storage ottomans in a wide range of colors, and choose the perfect match for your décor.
Ottomans have been around for centuries and have many uses. Ottomans are ideal for storing anything from books to decorative boxes. Some ottomans come with trays for displaying vases, figurines, and other objects. Others are designed to function as coffee tables during parties. Their base is generally made of four short legs. They are not just for guests, but they can also be a permanent piece in your living room.
Sofas
The sofa is often the largest and most expensive item in your living room, so you want to choose wisely. It should be durable and stain-resistant. You should also consider the material and padding of the cushions. Choose those made from foam to give them better comfort and durability. Look for reviews and ratings on different websites to make sure that you are making the right decision for your home.
The length of your room is another important factor when choosing your sofa. If you have a long living room, you might want to consider a large sofa that can be paired with a loveseat or sectional. It is important that the sofa you choose is sturdy, so take the time to check its length.
The purpose of a sofa in the living room is to provide a soft spot for the family to sit and chat. You can place a coffee table near the sofa to keep drinks within reach of everyone. A sectional sofa is another choice because it has more flexible seating options. This type of furniture can be combined to fit a space, as well as be customized to suit your needs.
When choosing your sofa, you should consider two main factors: comfort and style. If you are planning to watch television, you should consider a reclining sofa. If you prefer reading books, opt for a traditional-style sofa. A sofa can be expensive, so you should consider your budget before shopping.
Sectional sofas
If you're looking for a unique way to decorate your living room, consider buying a sectional sofa. These sofas come in a variety of shapes, but they all share one common feature: the ability to change configurations. For example, you can rearrange the sofas to accommodate a new family member, or add more seating as your family grows.
Sectional sofas can be broken down into smaller pieces, making them ideal for apartments and smaller homes. They're also ideal if you have limited space or want to change the look of your living room. They're large enough for more than one person to sit on them, and many come with an ottoman and bedding. Guests can even sleep on one.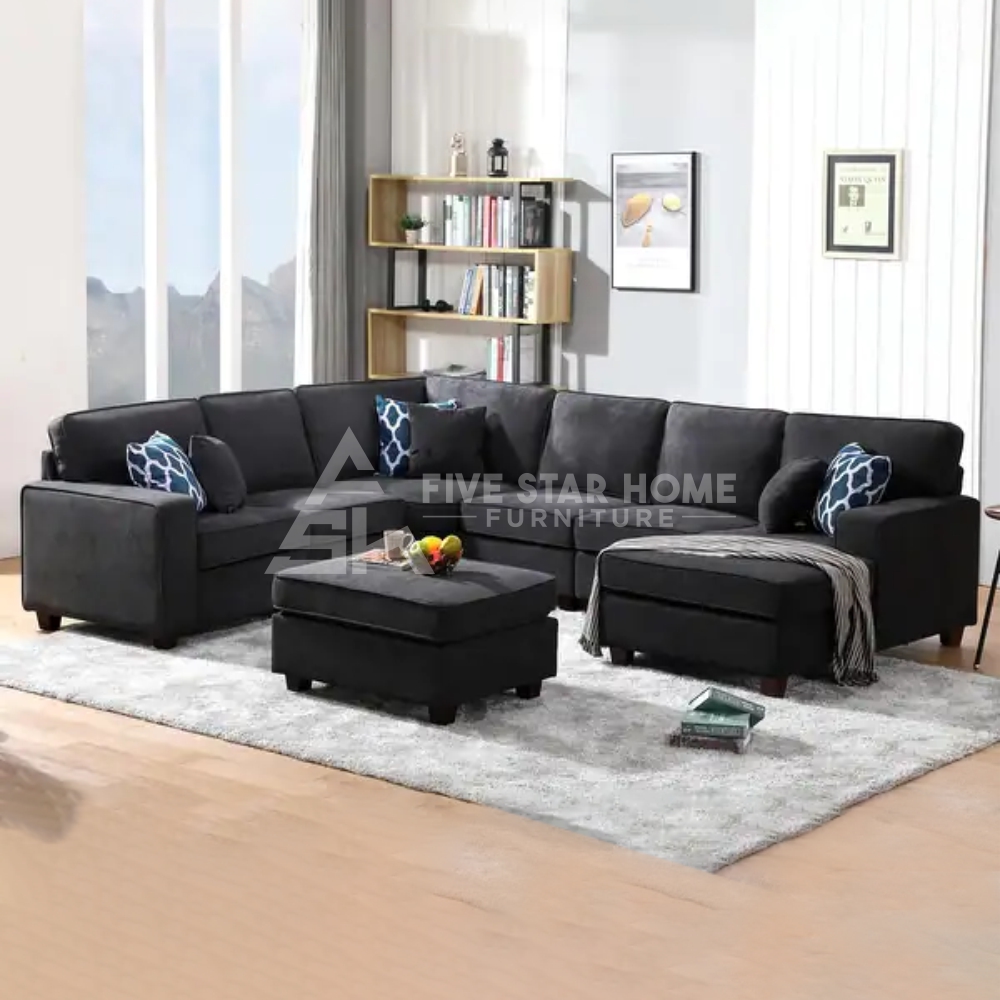 Before you buy a new sectional sofa, you should carefully consider how you intend to use it. First, think about the layout of your living room. You should also consider whether you plan to move to another apartment or house at some point. If you're settled, a fixed position sectional will look great in your home, but if you're planning to move house in the near future, you'll want a piece with more flexibility.
You can also upgrade your couch by adding a chaise. If you need more seating, a sectional sofa can be customized with a variety of fabrics, such as leather, suede, or fabric. For those who don't want to compromise comfort, you might want to consider a form sectional. These sofas are made of high-quality materials and are made entirely in the United States.
Bookcases
Bookcases for living rooms are a great way to add storage to a room. The placement of bookcases will influence how much negative space the room has, and where you decide to put them will depend on the look you're trying to achieve. If you're trying to make a room appear bigger, you may want to keep the amount of clutter to a minimum.
Bookcases can add practicality and an unexpected burst of color to your room. There are many ways to arrange them and find the right placement for you. Try a color-coded look, a painted spine idea, or an ordered-by-size approach. Whatever you choose, you're sure to find the right combination for your room.
Bookcases can be used to display everything from plants to trinkets. They can also serve as storage boxes or a place to place houseplants. While choosing your bookshelves, consider the type of books you use most often. Consider how often you'll be accessing the books and whether you'll need to keep them close to your face. You may also want to consider how many books you'd like to have on hand all the time. You can also use a layered bookcase to create a more uniform look.
Bookcases come in a variety of shapes, sizes, and styles. While most are tall and rectangular, you can also find shorter ones. The shorter ones can be placed next to a sofa or a couch for more storage space. The taller ones should be anchored to the wall with the help of a stabilizing strap.